Tamtron's One Power Wheel Loader Scale display is now available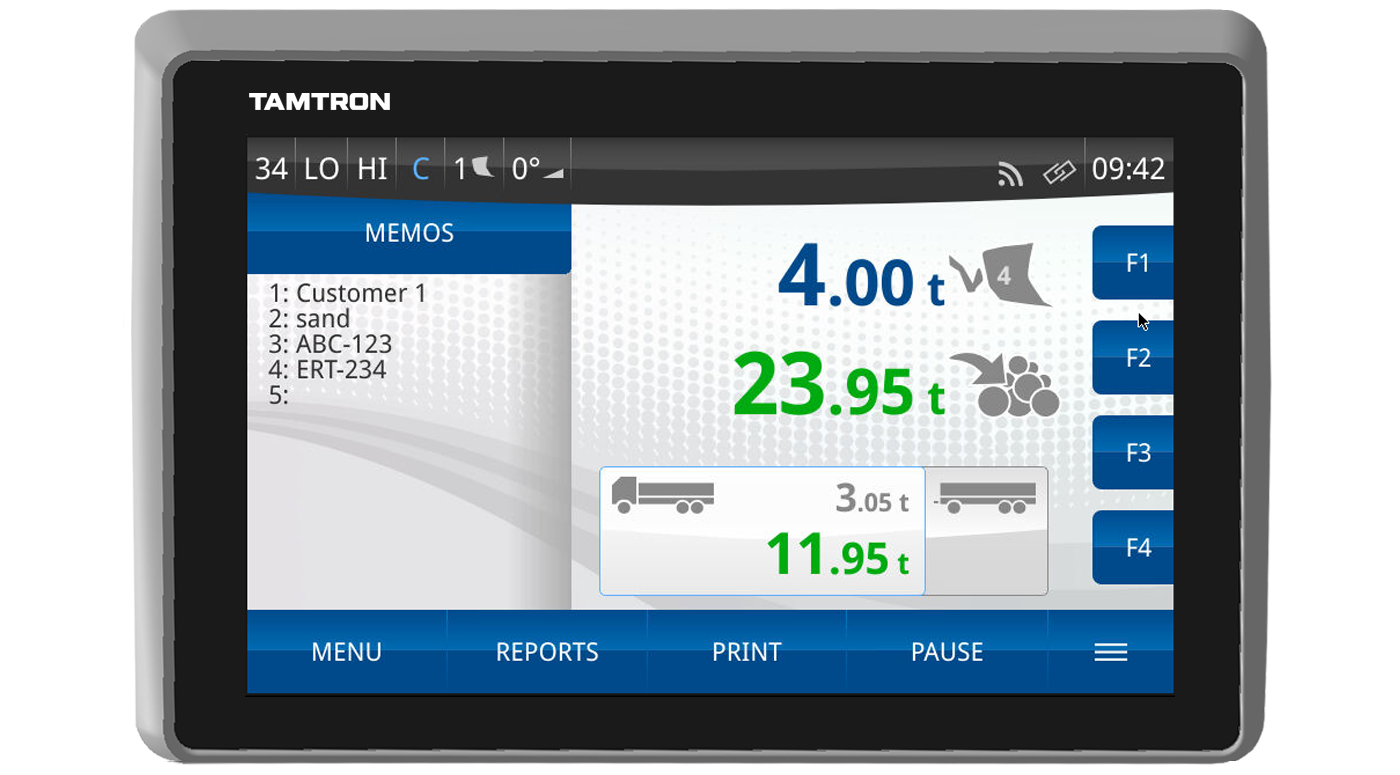 03 Nov 2020
The One Display takes user experience and reliability to a new level with a user-friendly touch screen interface and remote support and software upgrade capabilities. The display has an IP 67 protection class and been tested under harsh conditions in the field for two years.
Modern data transfer features (2G, 3G, 4G, WiFi and Bluetooth), together with Tamtron's cloud services and integration capabilities, ensure that data travels in real time. In addition to traditional printers, the scale also has a wireless Bluetooth printer for those who still want a paper document.
Visit our product pages for more information and to view the scale in action.